This is a Sponsored post written by me on behalf of Astrobrights Papers by Neenah Paper. All opinions are 100% mine.
With the start of school, it is fun to give the kids a small treat to get the year off to a great start. So when I received a package of Astrobrights paper, I knew just what to make: Back To School Treat Boxes! Well, they aren't actually boxes so I thought about calling them treat triangles but they aren't really triangles either. Whatever they are called, these back to school treats are sure to make any kid happy!
Astrobrights paper comes in 23 bright and bold colors that really make projects stand out. It can be used for projects, presentations and back to school organization. You can be creative and get noticed! Astrobrights is hosting the "Give A Brighter Year" sweepstakes. You can enter your favorite elementary school to win $30,000 in supplies plus if they win you will also get $500! They are also hosting the family friendly "Make Something Astrobright" design challenge. By creating things with paper, you can win prizes! There is a different challenge each week so be sure to check it out! You can enter both of these things by going to the AstroBrights papers Facebook page.
So, I gathered the supplies to make the Back To School Treat Boxes. Astrobrights paper, stapler, colored staples, washi tape, double stick tape, glue dots, candy, mini paper flowers, googly eyes. I cut the pieces of Astrobrights paper in half for this project.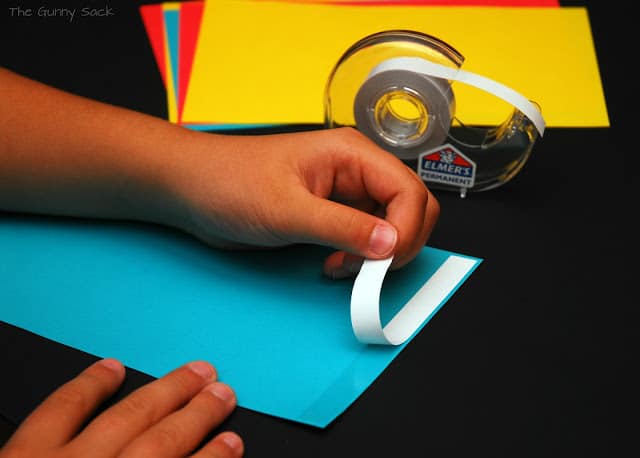 Put a strip of double stick tape at one end of the paper and peel off the backing. Depending on how you want the treat box to look, you might need to decorate it before doing the tape.
Roll the paper and stick the end on the double sided tape.
Turn the paper tube to the side and staple one end closed.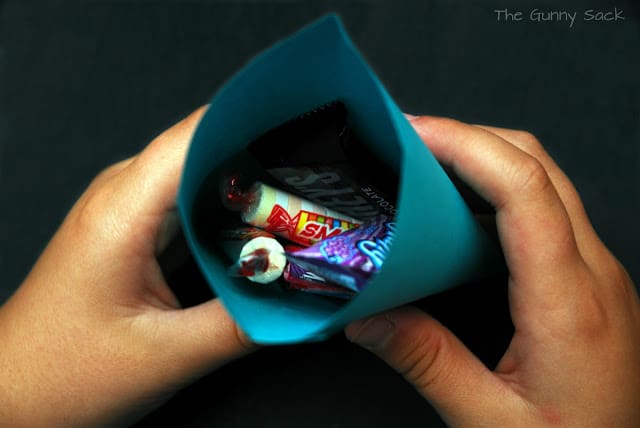 Stuff the pocket with treats.
Turn the treat box and staple the other end closed in the opposite direction.
Using glue dots, attach decorations to the treat box.
We used flowers, cut slits, made polka dots with dot paints, used washi tape and googly eyes.
These treat boxes would also be great for other holidays and for birthday parties!
How do you celebrate back to school?