Here's another easy Easter basket idea for kids: Hole-y Gift Bags. Take a paper lunch bag, decorate it, and fill it with goodies!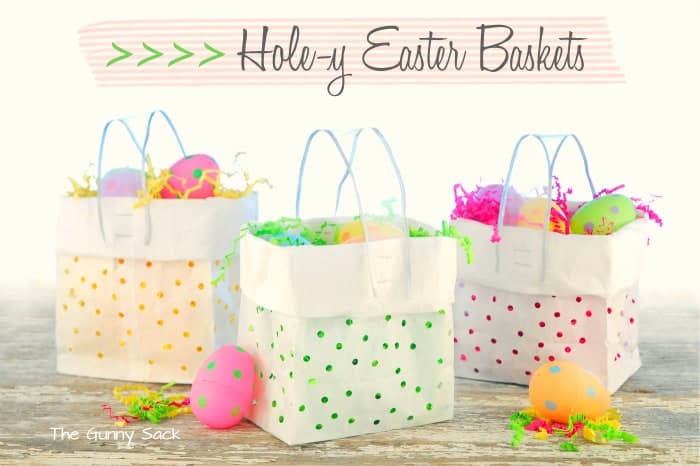 Happy Friday, everyone! There are just over 3 weeks left until Easter. My plan was to make some Easter-themed printed brown paper lunch bags using the Easter printables I shared a couple of weeks ago. But my printer decided to give me a headache! I can't get it to print properly even though I just put in a new color ink cartridge. I've tried running maintenance on it so many times that I've almost used up all the new ink. So, I am giving up on that idea…for now! Instead, I decided to share a fun gift bag idea with you that I am calling Hole-y Easter Baskets.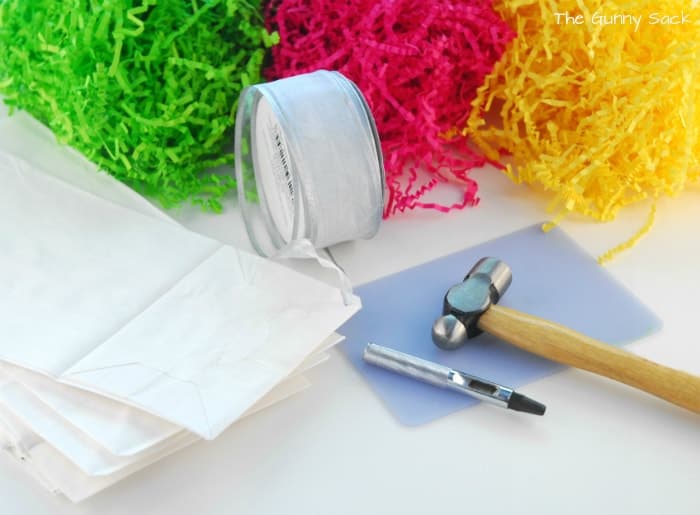 Start with white paper lunch bags, punch, hammer, mat, wired ribbon, and colorful Easter grass. My punch, hammer, and mat are part of an eyelet kit from my scrapbooking and card-making days. I still have all of my supplies, but I never find the time to use them.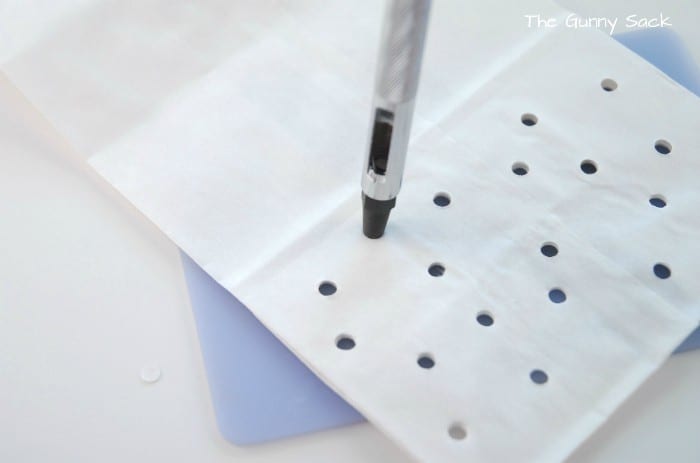 Punch holes through the paper bag in random places. I only punched holes into the bottom 1/3 of the bag.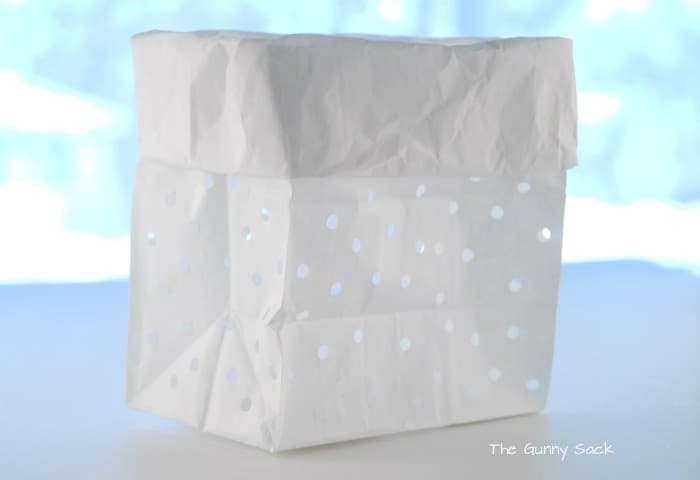 Carefully roll down the top of the bag and staple a piece of the wired ribbon on for a handle. Using ribbon with a wire in it will allow the handle to stay standing up rather than flopping down.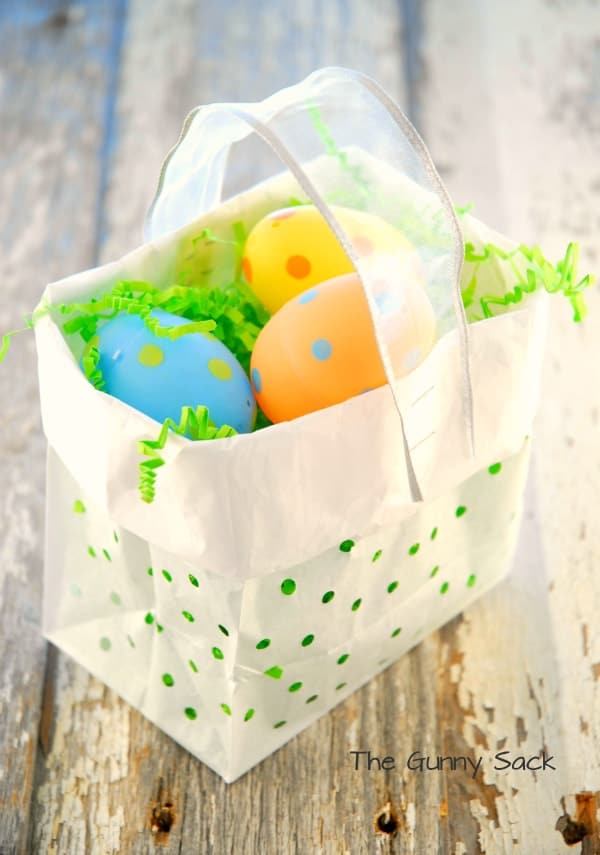 Add some colorful Easter grass and Easter eggs. The bright colors will show through the holes in the bag!