As promised, here is the tutorial for the first aid drawstring bags that I made for my son's class last week. They were such a big hit with the kids! These bags could be used for so many different things like gift bags or toy storage.
I cut out 25 pieces of fabric that measured 31 x 14 1/2 inches. I also cut out 25 crosses out of red felt. Each piece of fabric is folded in half so that it measures 15 1/2 x 14 1/2 inches.
Before sewing the bag, attached the red crosses with red thread. They can be attached after the bag is sewn but it is easier to do beforehand.
Surge the right and left sides of the bags or sew if you prefer.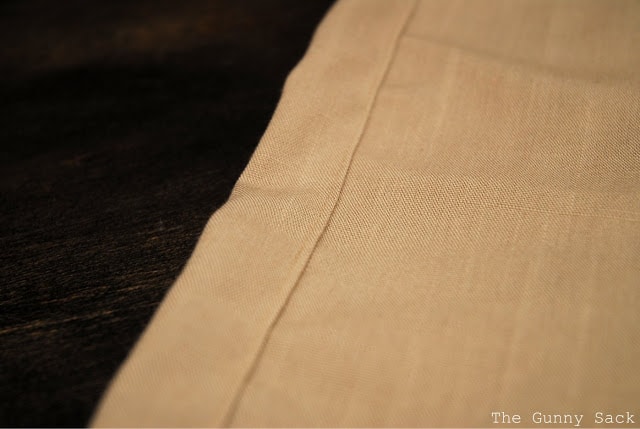 Next, fold over the top about 1 inch, tucking the raw edge under to make the drawstring channel. Sew with thread that matches the fabric.
I sewed a few extra stitches to strengthen the opening and then threaded a length of ribbon through the channel. I chose ribbon over cording because of how easily it would slide for the kids.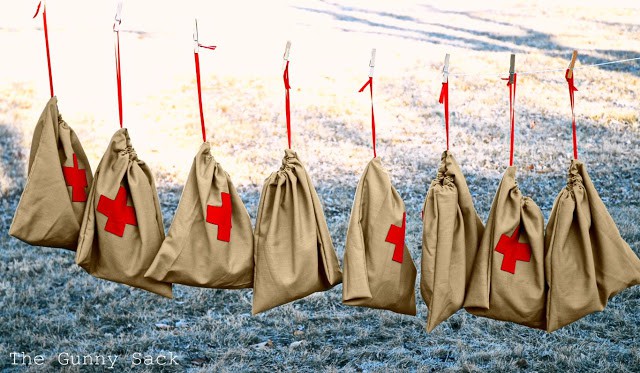 Since I was doing 25 bags, I did one step at a time to all of the bags. I thought it would take me forever to complete the bags but it actually went pretty fast! When I left my son's class, some of the kids had their bags over their shoulder and others were telling me where in their house they planned to store their bags. It would've been fun to make these more into a backpack but that would've taken more time and materials so I just kept it simple!