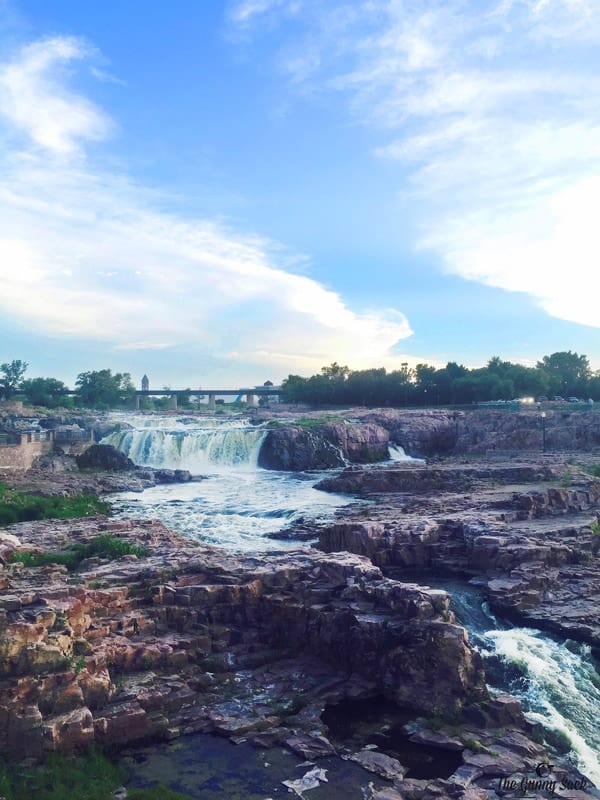 Every summer for the past 17 years, I've gone on a girlfriends getaway with a couple of special ladies that I've been friends with since childhood. Through ups and downs, babies and teenagers, college and careers, we've stuck to the tradition. So far, we've only gone places that are within driving distance for all of us, but one of these years we are going to head to the beach! Our trip this year was in Sioux Falls, South Dakota and we had a fabulous time. I want to tell you a little about our trip and of course, share some of the delicious foods we ate.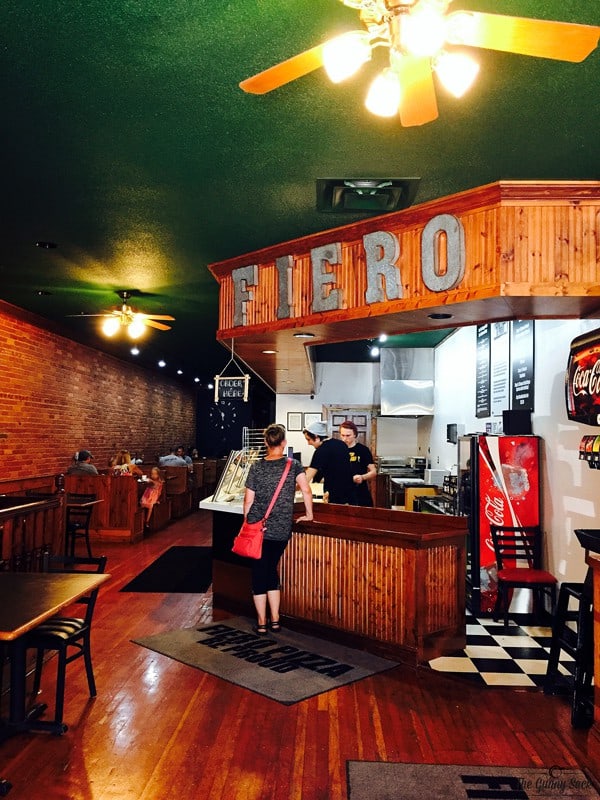 It was a really hot weekend, but the first day was the hottest and most humid. After meeting for lunch, we went shopping and then checked in at our hotel in downtown Sioux Falls. We decided to walk downtown to find something to eat and to check out the crazy days sales. Dinner was at Fiero Pizza where they make your pizza, with the toppings of your choice, right in front of you.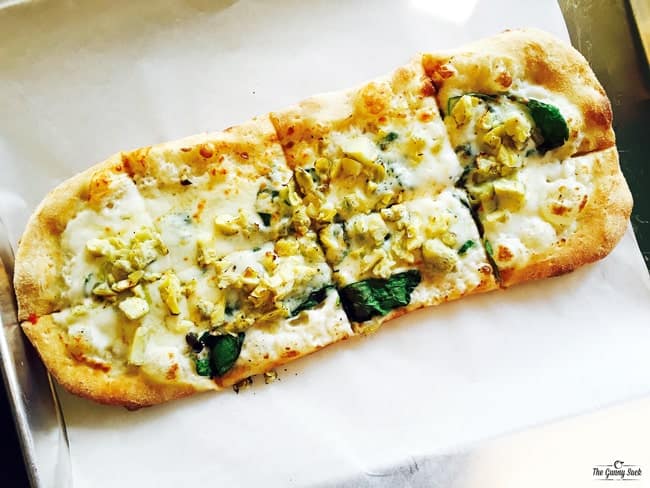 All of the pizzas sounded delicious, so we each chose different pizzas and shared with each other. I chose the "Spartan" with white sauce, mozzarella, spinach, artichokes and parmesan. It was fantastic!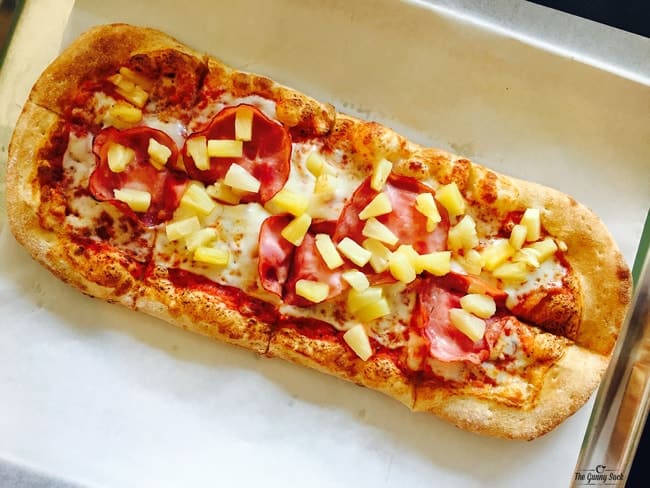 One of my friends ordered the "Hawaiian" pizza with red sauce, Canadian bacon, pineapple and mozzarella. A yummy combination!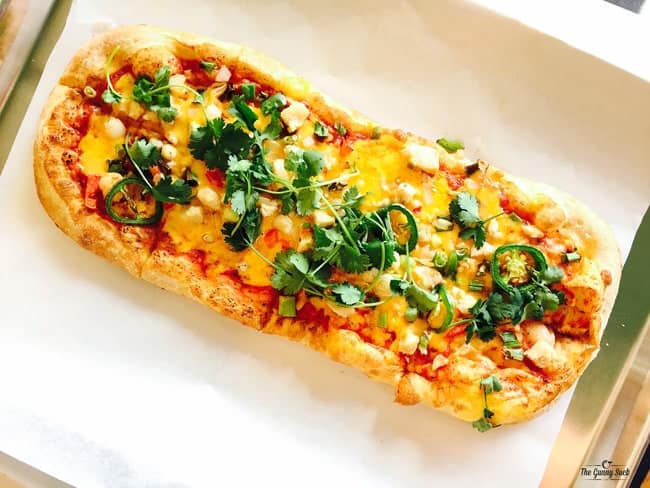 And my other friend ordered the "Mexico" pizza with spicy tomato sauce, cheddar cheese, chicken, fresh jalapeños, cilantro and green onion. This one was hot, but delicious!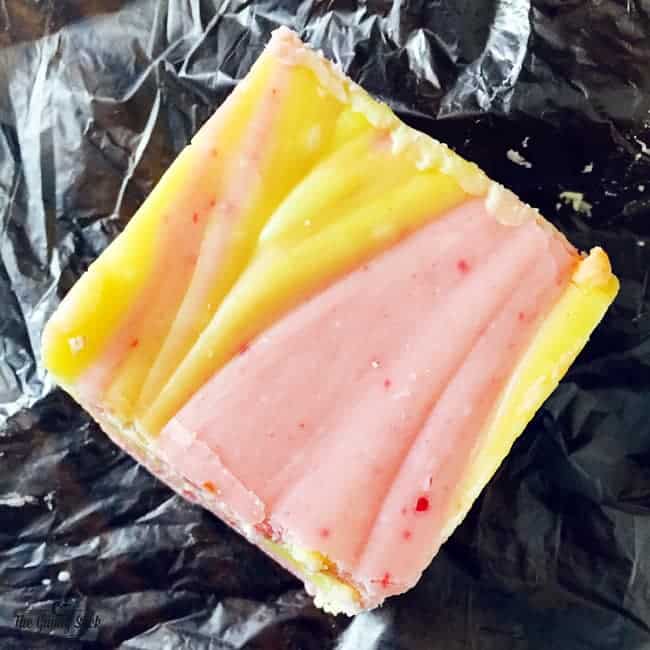 After dinner, we visited some of the cute shops in the downtown area. We sampled fudge at Young and Richard's and although I am typically a chocolate gal, this Raspberry Lemonade Fudge won us over.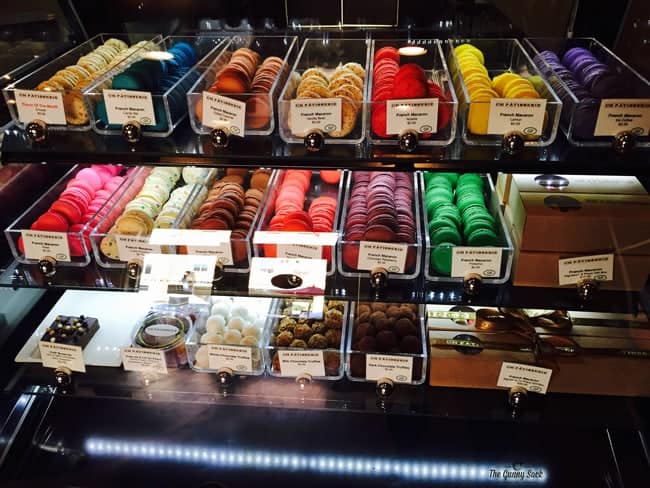 At CH Patisserie, where the have the most delicious looking desserts, one of my friends told me she had never tried a French Macaron so we definitely had to fix that!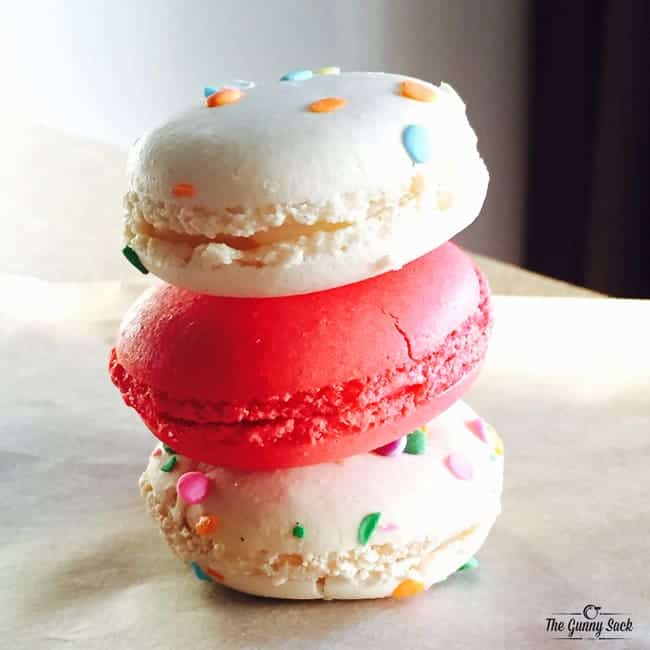 We got two of the cake batter macarons and one of the strawberry lemonade flavor. They were melt-in-your-mouth delicious!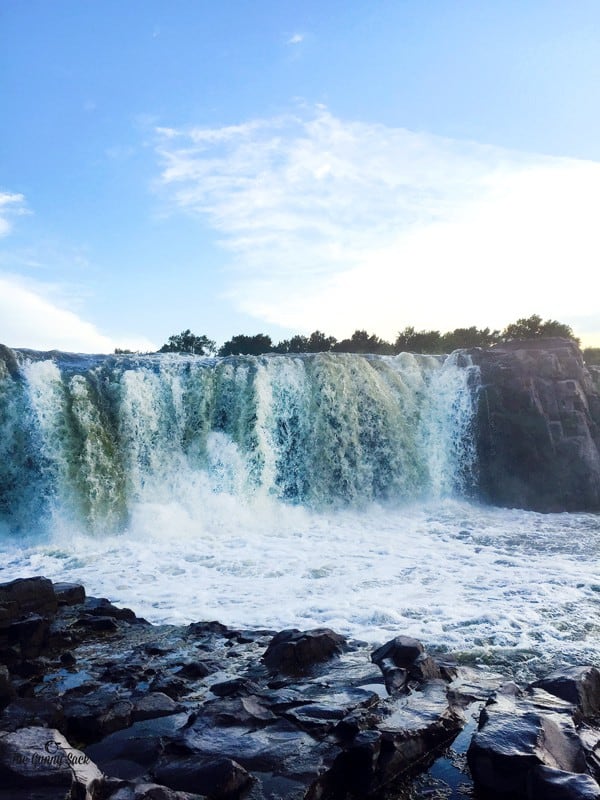 After dropping our bags off at the hotel, we walked along the Big Sioux River, which ran behind our hotel, down to Falls Park to check out the waterfall. It was about a 15 minute walk to the falls and it was so worth it. After seeing my pictures, my family wants to take a trip there now!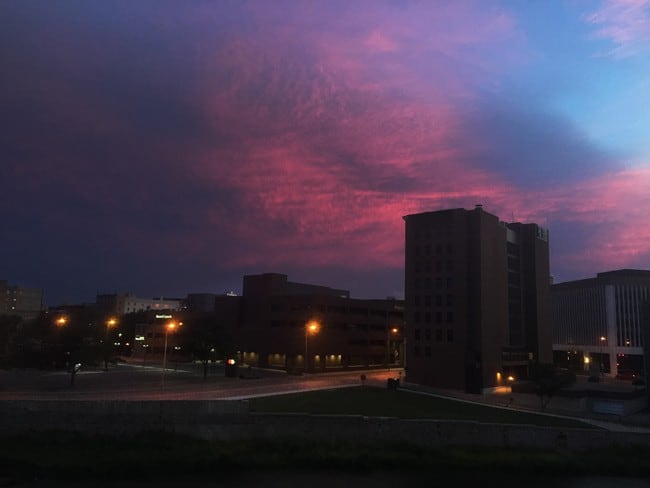 As the evening went on, the wind picked up and the clouds rolled in, along with a beautiful sunset that we watched from our hotel room's balcony.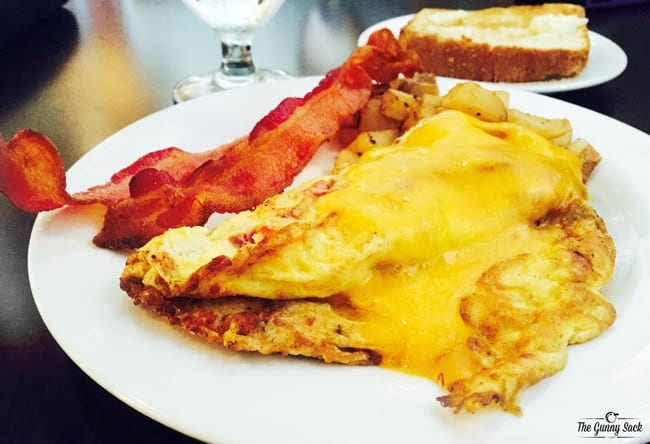 I woke up early and walked along the river in the cool morning air, knowing that the high temps out be back before noon. We drank coffee on the river bank and then went back indoors for breakfast. I had a made-to-order omelet, breakfast potatoes, bacon and toast. What a way to start the day!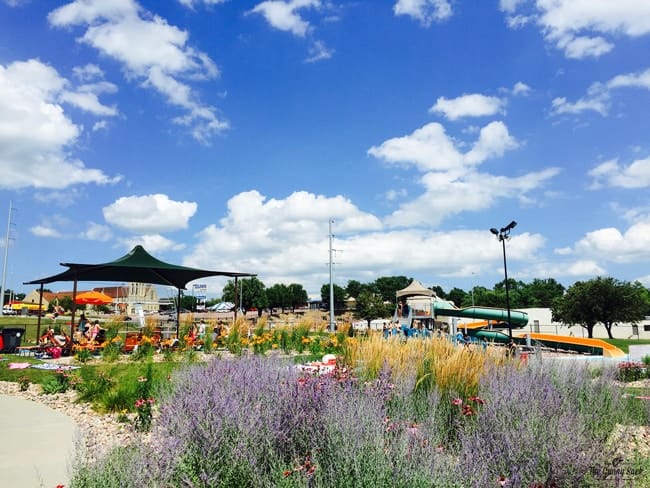 After breakfast, we did some more shopping and then went to the Drake Springs pool, just a couple of miles from our hotel. We wanted to get some sun and have a way to cool off. It was packed, but we found an open patch of grass to lay down our towels before heading to the lazy river for some laughs.
Once we had enough sun, we went to the spa and then out to a late dinner at Chevy's where we shared the chicken and steak fajitas. There was so much food in this one entree that the three of us couldn't finish it!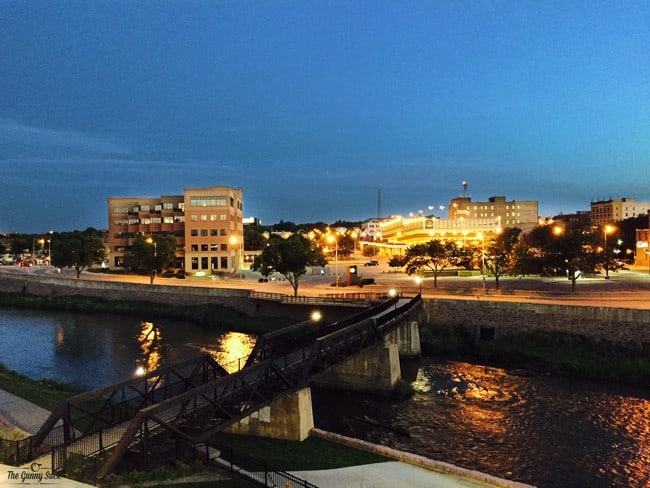 It was a beautiful evening to sit out on the balcony.
We got up early our last day in Sioux Falls and after waking up while watching the morning from our balcony, we walked down the falls again. After checking out of our hotel, we had lunch at Panera because I can't get enough of this Strawberry Poppyseed and Chicken Salad. I love fruit and my salads!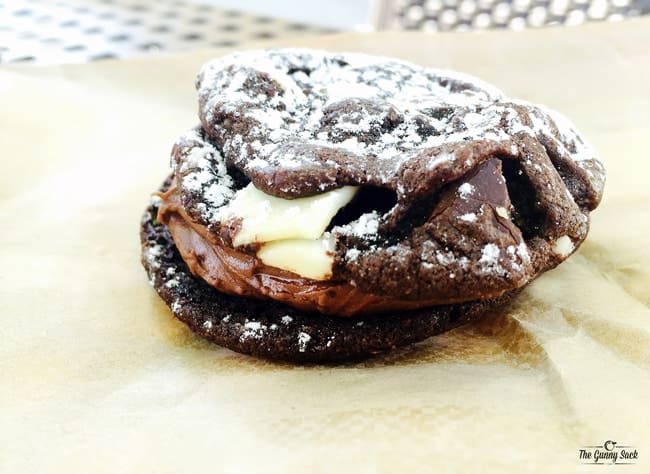 My final sweet treat of the weekend, was this chocolate sandwich cookie with walnuts. Yes, it was sooooo good!
I had to take a short video of the falls, while standing right below it. An average of 7,400 gallons of water drop 100 feet over the course of the falls each second. It is really cool to watch. We had a wonderful time in Sioux Falls, South Dakota. This is only a small portion of what the city has to offer. I hope that this blog post might inspire you to visit there someday!
Love to travel? Check out these posts too: