I am really hoping to get kid's Valentines done early this year. Sometimes they just want the standard, store-bought ones so they don't draw attention to themselves at school but they both thought these were cool!
Although these balloon Valentines would be great fun, I know at the schools you have to be careful of latex <allergies, so these might be best for personal friends who you know aren't allergic!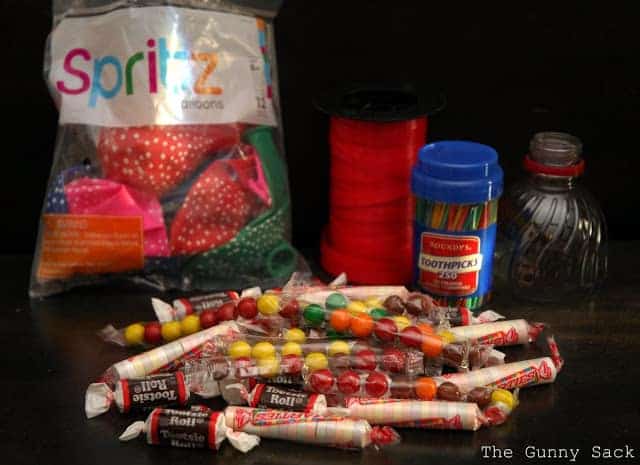 I found the cute spotted balloons at Target. I also used the cut off the top of a pop bottle as a wide funnel, colored toothpicks, skinny candy, and ribbon.
I put the balloon over the mouth of the bottle funnel. Next, I inserted a Valentine's message and then the candy. I ended up with a lumpy balloon that I filled with air and tied shut. Make sure you blow the balloon up enough or it won't pop properly and the treats< will have to be cut out of the balloon! I made that mistake with the first one I made.
I printed a message to attach to the outside of the balloons and using my X-ACTO knife, I put 2 small slits in the corner and wove a toothpick through.
Want to make these Valentines? You can download the printables here and here.