This tutorial for a handmade back to school Backpack Tag shows how to make a custom ID tag for information such as teacher, bus number and phone number.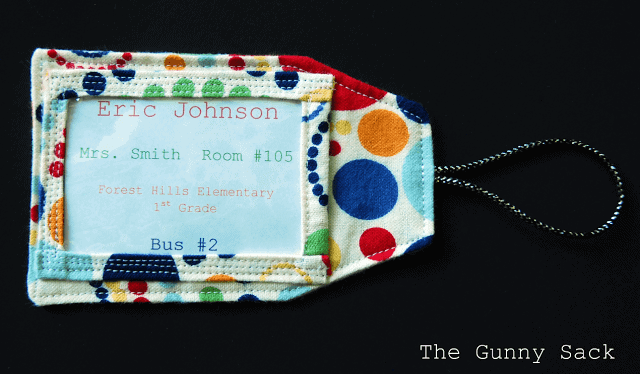 When my kids go back to school, I am always worried they will not remember their room number or bus number and get lost. I know that the teachers are looking out for all the kids but I want my kids to feel confident that they know where they are supposed to go too!
So, I always make them a notecard with their information on it and stick it in their backpack. This year I decided to make a fabric tag to house the small note!
Backpack Tag Tutorial
>
Cut out:
(2) 4×6 inch pieces of fabric with the corners clipped on one end
(1) 4×5 inch piece of fabric
(1) 2×31/2 inch piece of heavy plastic or vinyl
Cut (1) 7-inch long piece of nylon cording (or ribbon) and sandwich it between the two 4×6 inch pieces, right sides together.
Sew around the edge of the piece, leaving an opening on one side. Then, clip the corners and make small clips at the 2 wide angles (one is by the T in The).
Turn the piece right side out and push out corners with a scissor tip.
Press flat and topstitch around the piece (backstitch a few times on the nylon cording to help hold it in place)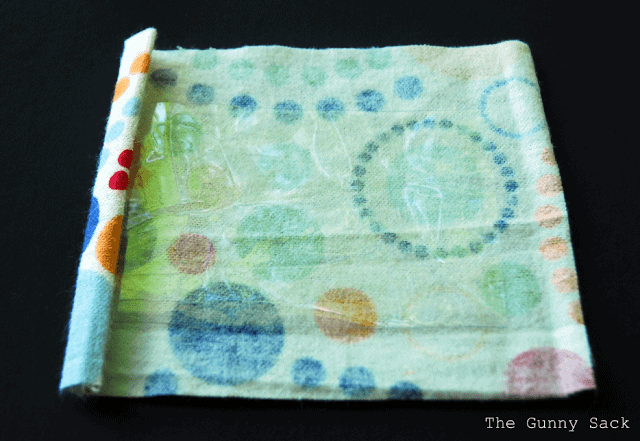 Center the piece of vinyl on the 4×5 inch piece of fabric. Fold the fabric edges over the plastic with a double fold so the seams are tucked inside. Pin the folds in place if it helps.
Sew the fabric edges onto the vinyl.
Flip over and cut away the fabric being extra careful not to cut the plastic.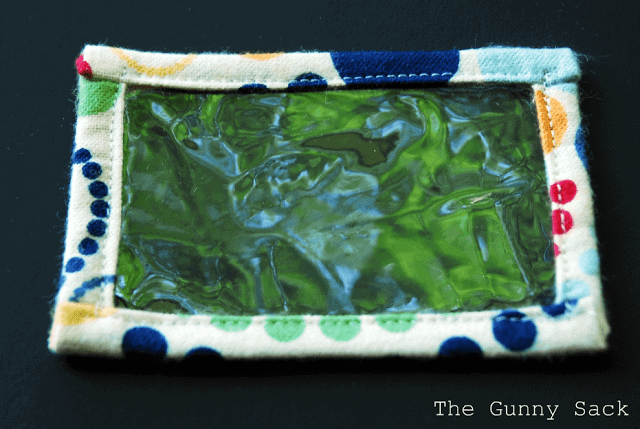 Now it's a clear, framed window!!
Sew the window onto the backpack tag leaving the right side OPEN so you can slide the information sheet inside! I sewed it twice and you can see how right side is not stitched so many times.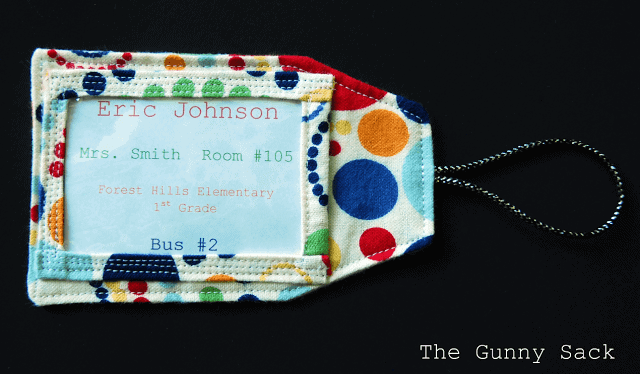 Print or write your child's information onto a 2×3 inch piece of paper and slide it in behind the window. (I also like to include me and my husband's cell phone numbers on the back)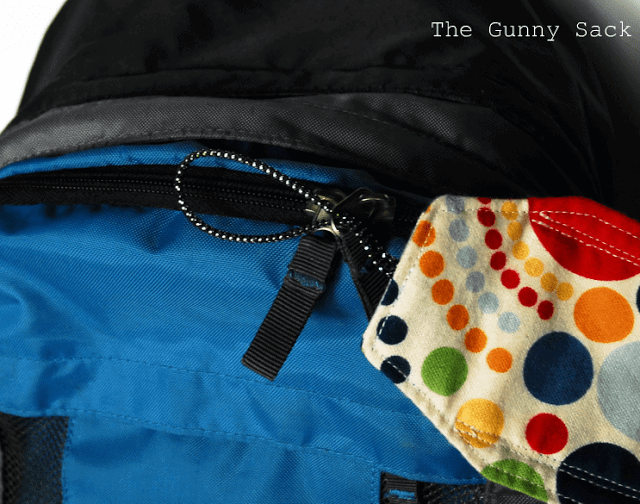 Attach the backpack tag to your child's backpack by putting the nylon cord loop through the zipper pull…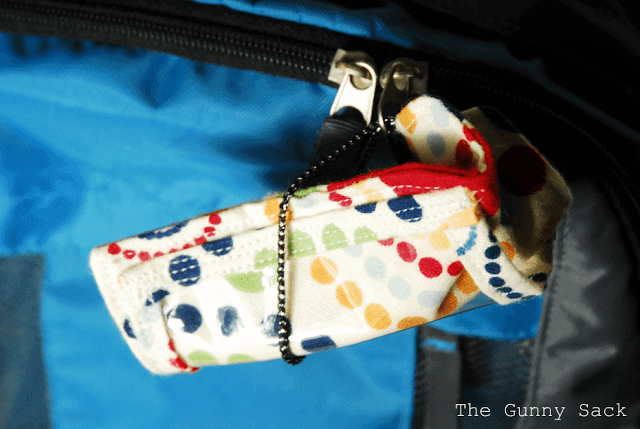 …putting the backpack tag through the loop…
…pulling it tight.
(It is actually easier to put the piece of paper in now!)