Easter is a little over a month away, but I wanted to give you some free Happy Easter printables so that you have plenty of time to use them before Easter arrives. They can be printed on paper lunch bags, printed on blank cards, or even used for your Easter crafts!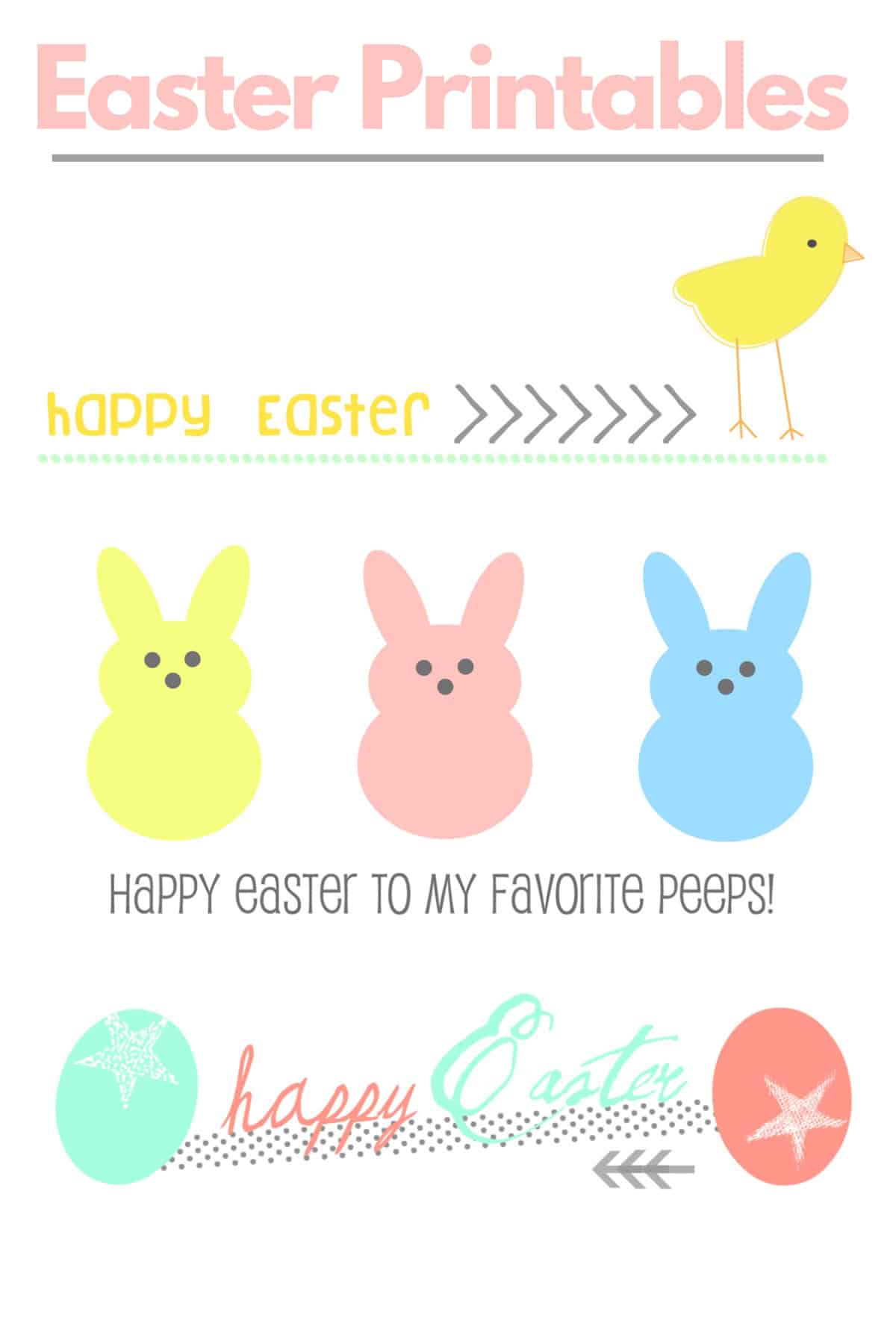 The first Happy Easter printable is an adorable baby chick with skinny stick legs. The chick is one of the free stickers on Ribbet, a free online photo editing program. I added some gray arrows and blue polka dots. To download the Happy Easter chick printable here.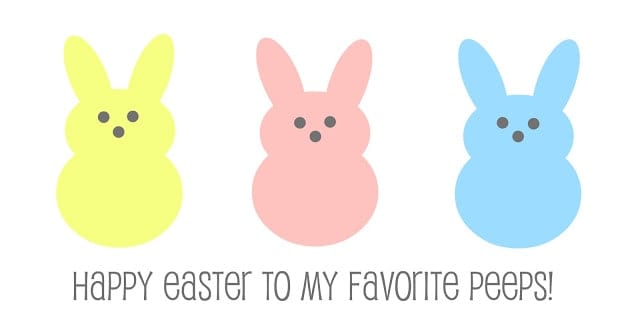 The second free printable includes PEEPS! What do you think? Do you like Peeps? I have to admit that I do not like EATING Peeps, but I do think they are adorable! This one says Happy Easter To My Favorite Peeps! The marshmallow bunnies were made using distorted ovals. Although I have learned a teeny, tiny bit about Photoshop, I have not learned how to make distorted ovals and printables yet, so this was also created with Ribbet. Here is the link to the Happy Easter To My Favorite Peeps.
The third printable says Happy Easter with two Easter eggs, some dots, and some arrows, plus a couple of stars. The dots look like a piece of washi tape, and the stars on the eggs are reminiscent of the Star Belly Sneetches from Dr. Seuss. Here is the link: Happy Easter Eggs Printable
So, I mentioned printing on paper bags, printing on blank cards, or even using the printables for Easter crafts, and yet I have none to show you. But I do have an excuse…my printer is having issues. When I went to print these lovely images on some white paper lunch bags, the pink came out an odd shade of orange instead of pink.
Of course, it could also be my laptop screen needing to be calibrated, so it just looks pink to me and really isn't! Let me know if they look odd when you print them, and I will adjust the color and repost them. Anyway, I wanted to get these printables posted today. I plan on buying some colored ink today, and I will try to post a couple of projects using these images soon.