This citrus foot soak recipe is a relaxing way to pamper yourself! It is fun to give as a gift in a jar or can be made in a large batch for a spa party.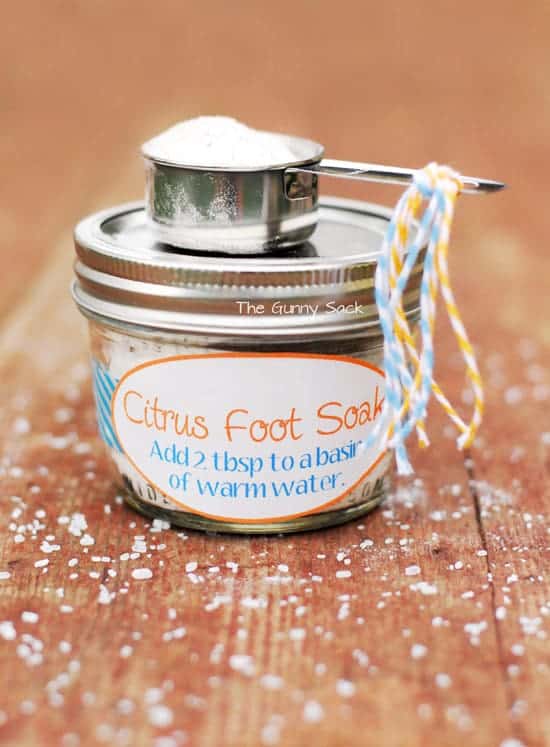 This homemade citrus foot soak was one of the gifts in a jar that I gave to my mom for Mother's Day. It goes along with the Orange Creamsicle Sugar Scrub. I also gave Coconut Body Butter along with it because I had already made it.
If I were planning to make all three of these for a spa party or as a gift in a jar set, I would choose an orange scent for the lotion such as Capri Seaside Citrus from Bath and Body Works.
I am planning to use all three of these homemade spa products on my feet to try to get them looking good for sandals. I know in some parts of the country, you've been wearing sandals for months but I just took mine out this week!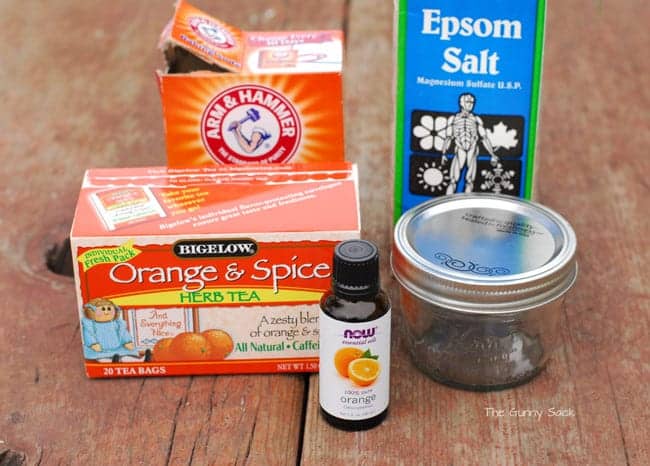 To make this citrus foot soak, I used orange essential oil, orange tea, baking soda and Epsom salt following the recipe I posted last winter from my spa party for a Peppermint Tea Foot Soak.
This time I added the essential oil to increase the citrus smell. The fresh, citrus scent or orange is lovely for summer and brings happiness to mind while helping to relax. Epsom salt helps eliminate toxins in the body and baking soda helps soften skin.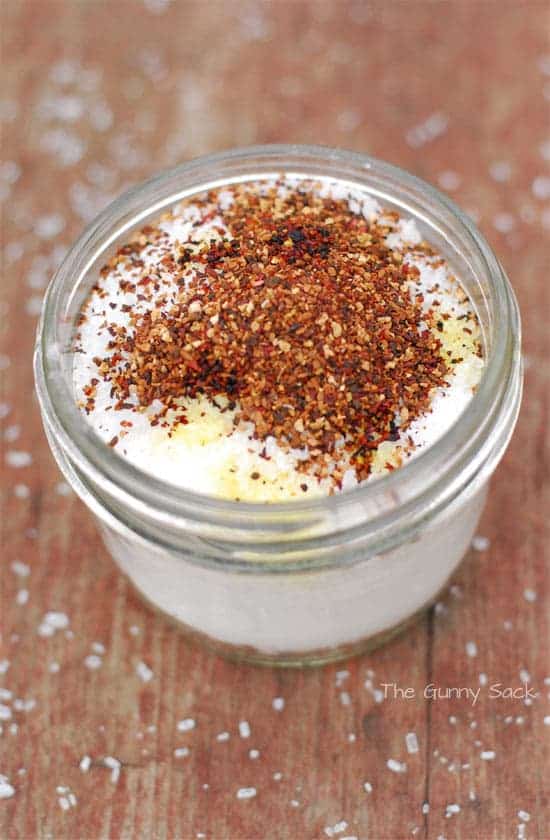 I used 1/2 cup of baking soda, 1/3 cup Epsom salt, the contents of 2 orange tea bags and 5 drops of orange essential oil. Put it all in an 8 oz mason jar or a bowl and stir it up.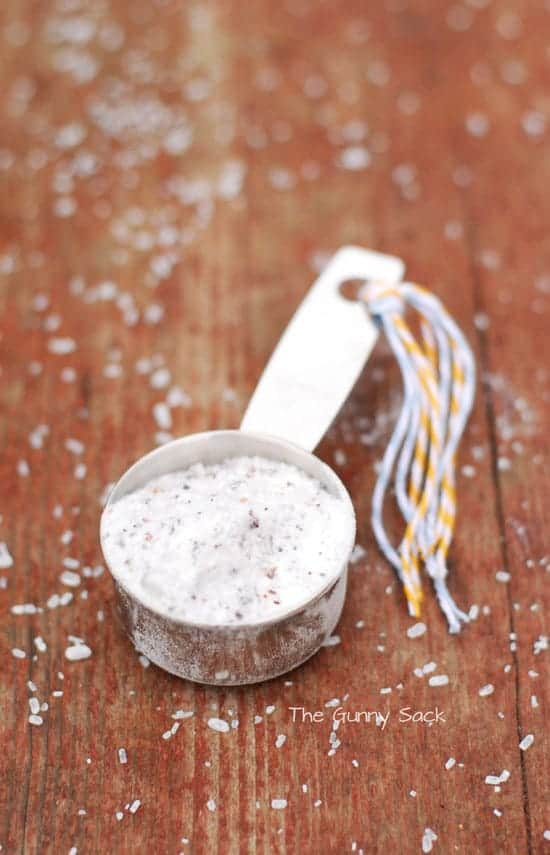 Add 2 tablespoons of the foot soak to a basin of warm water and soak your feet while you relax! If you are giving the foot soak as a gift, add a scoop and tie a few pieces of colorful baker's twine to the end.
To make the mason jar look cute and ready to give as a gift, add a Citrus Foot Soak label that has the instructions written on it. I also put a piece of washi tape around the jar to give it some color. You can download the free printable label here: Citrus Foot Soak Label