Ever wonder how to crop circles without using Photoshop? Maybe you are trying to make a blog button and want it to be a circle shape but can't figure out how to get rid of the white square around the circle. This tutorial will show you how using a free online editor called Pixlr.
I've been working on making some changes to my banner and some new social share buttons. They aren't up yet, but while I was working on the buttons, I remembered the first time I tried to crop a circle and got really frustrated. So, I wanted to share with you the way that I go about doing it without using Photoshop.
Go to Pixlr.com and choose the Pixlr Editor (Advanced) option. Select Create New Image. Change the Width and the Height to the size you want your canvas to be. I used 1025 x 800. Change the Name and then check the Transparent box before clicking OK.
Go to Layer in the menu bar and down to Open Image As Layer. Find the image you want to crop and open it.
Next, choose the Marquee Tool from the toolbox on the left. It is a dotted square.
Click on the Elliptical Marquee, which is the dotted circle on the toolbar that is across the top of the screen.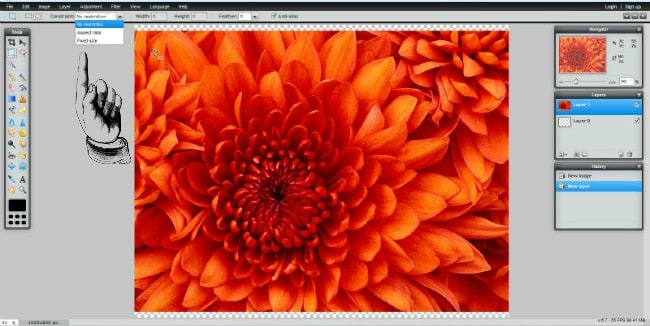 Next, change the Constraint. Chose Aspect Ratio from the drop down box.
Select the area of the photo you want to crop. Then, under Edit, choose Invert Selection. This will select everything in the photo except for the circular area you chose.
Then, go to Edit and down to Cut.
That will cut away everything but the circular area you want. Now choose the Crop Tool from the toolbox on the left. It is a square with a diagonal dotted line running through it. Crop away any of the transparent background you don't need.
Finally, go to File and down to Save. Move the Quality slider all the way to the right for the highest image quality. Change the Format to PNG to preserve transparency and choose a Name for the image.
In the screen capture video, I show you the difference between saving an image with a transparent background as a PNG and a JPEG. When I grabbed the PNG image and moved it around my desktop, only the circle is visible, and the area around it is transparent. When I did the same with the JPEG, you can see how the white area around the circle is visible.