Today I'm sharing how to fill a balloon with candy and treats. It's a fun Jack o' Lantern for Halloween: a Pumpkin Balloon Pinata.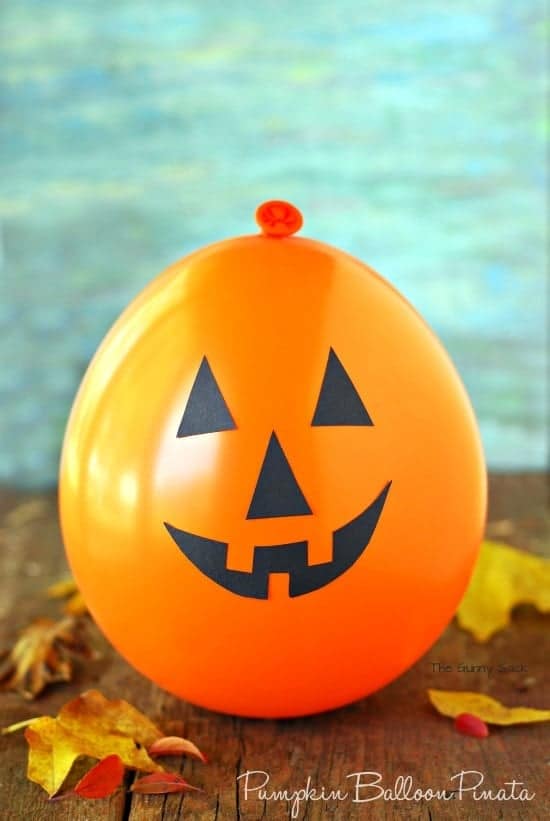 My post last spring that shared how to fill a balloon with candy was a lot of fun so I decided to make a fall version just in time for Halloween. This time, I made jack-o-lantern pumpkins. They are like a piñata for one. If you get really good at making them, you can mass produce and hand them out to trick-or-treaters!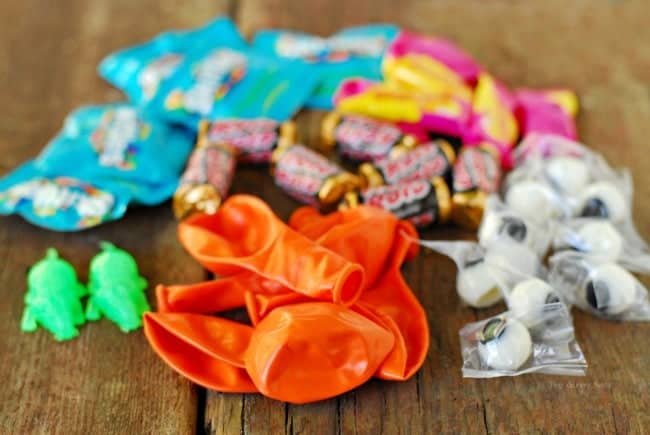 Start by gathering good quality orange balloons (don't use the really small, thin ones or the will just pop), small wrapped candy without sharp edges (like boxes of candy or lollipops) and small soft toys. I used packs of Skittles, Rolos, Starburst, glow-in-the-dark mice and sticky eyeballs.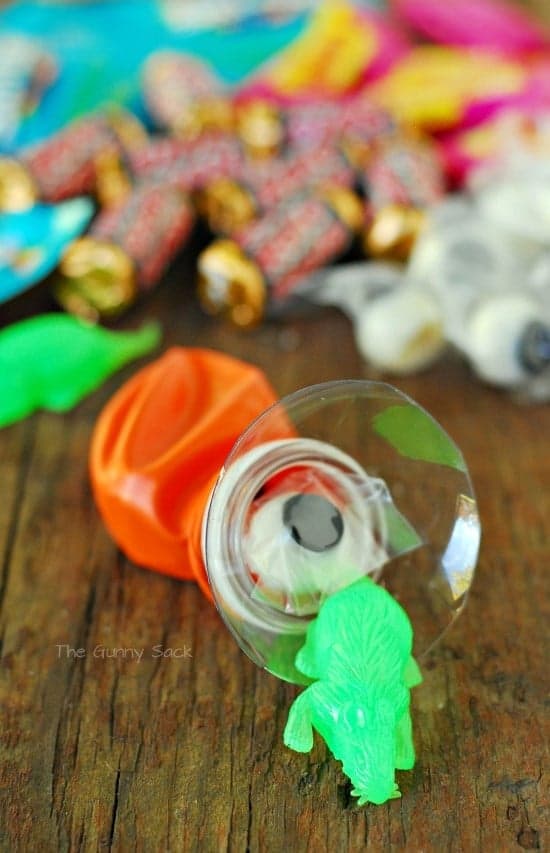 Stretch the opening of the balloon over the mouth of a plastic bottle. I used a bottle of Life Water because it has an extra wide mouth. I washed the bottle out and then cut off the top, turning it into a funnel. Then, carefully, gently shove the candy and the toys into the balloon, allowing it to stretch as you go.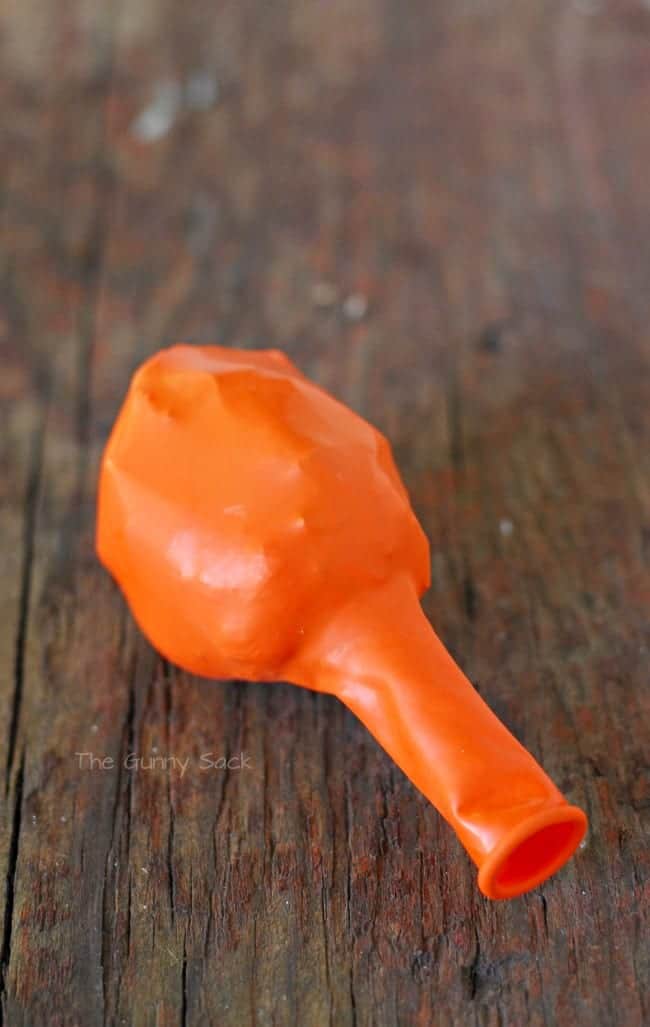 Next, carefully remove the balloon from the funnel, fill the balloon with air and tie it shut.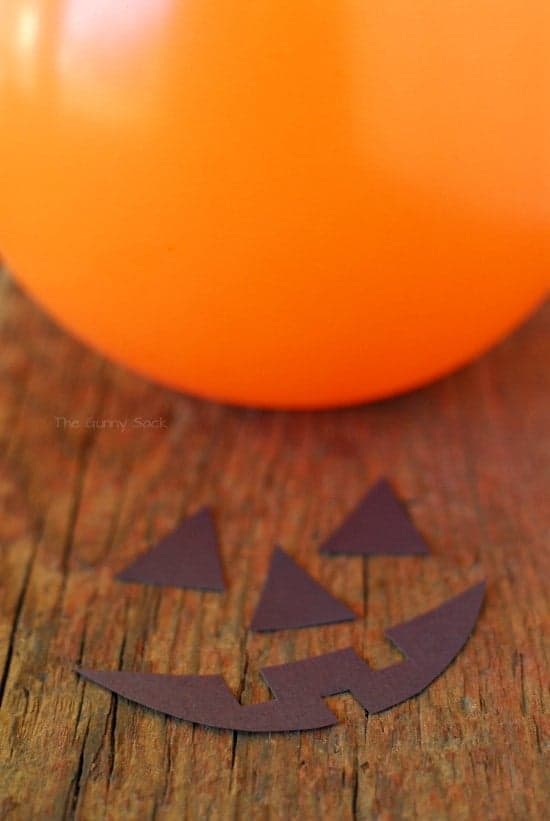 Cut a jack-o-lantern face from black paper and attach it to the balloon. I used a tape runner.
Then, the kids get to pop the pumpkin balloon to get their treats.
If you plan to share these jack-o-lantern pinatas in a school, be sure to get approval from your child's teacher and to check for latex allergies.
Here

are

a couple more filled balloon ideas: