Here's how to make bath bombs at home. This DIY Bath Bombs recipe makes adorable bath fizzies with star-shaped sprinkles!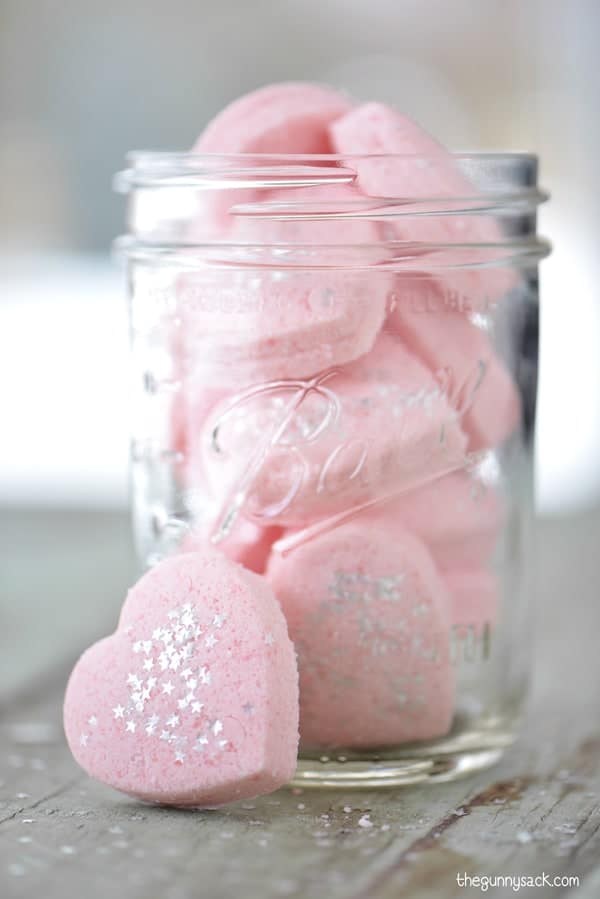 There's nothing quite like relaxing in warm water. I am really excited to share this recipe for how to make bath bombs since they are a great addition to a nice soak in the tub! When I put together my Spa In A Jar, I added some DIY bath bombs and I wanted to share how to made them.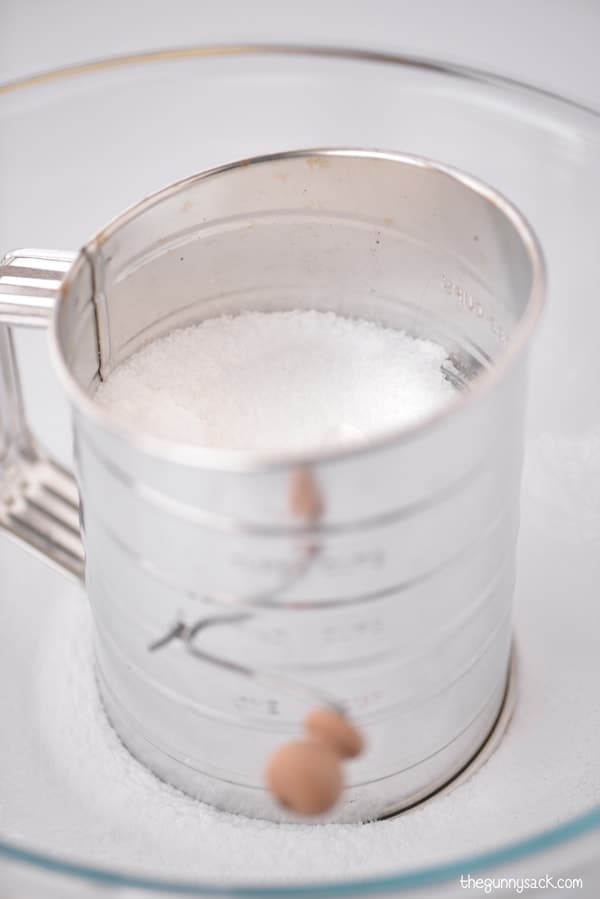 First, sift together the dry ingredients. Some of my epsom salt was too coarse to fit through my sifter, so I just dumped it out of the sifter, into the bowl.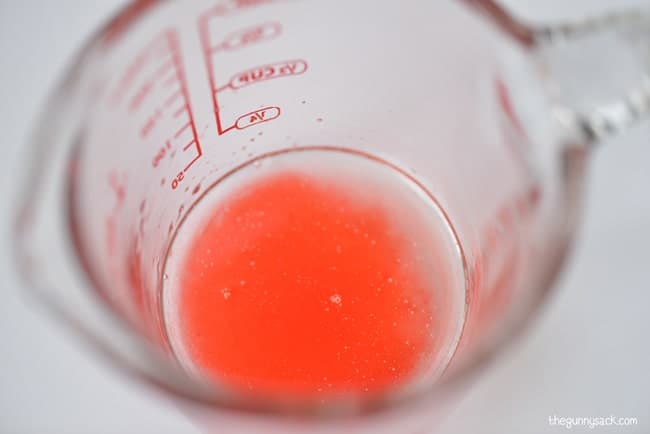 Melt the coconut oil in the microwave. Stir in essential oil, food coloring and 1 -2 tsp water. I tried making these bath bombs with grapefruit essential oil and with LorAnn strawberry flavor oil (which is made for flavoring food).
The amount of water needed will depend on the humidity of your house. I made these bath bombs during a super dry Minnesota winter. All of my dry ingredients were very dry to start with.
Pour half of the coconut oil mixture over the dry ingredients and stir with a whisk.
Add the second half and continue whisking. The mixture should start clumping on the whisk.
Scoop up a little of the mixture and squeeze it in your hand to see if a ball will form. If it does, the bath bomb mixture is ready. If not, spritz the mixture lightly with water, whisk and check again. Continue spritzing and mixing until the mixture is slightly damp and will clump together. Again, this will vary depending on your climate.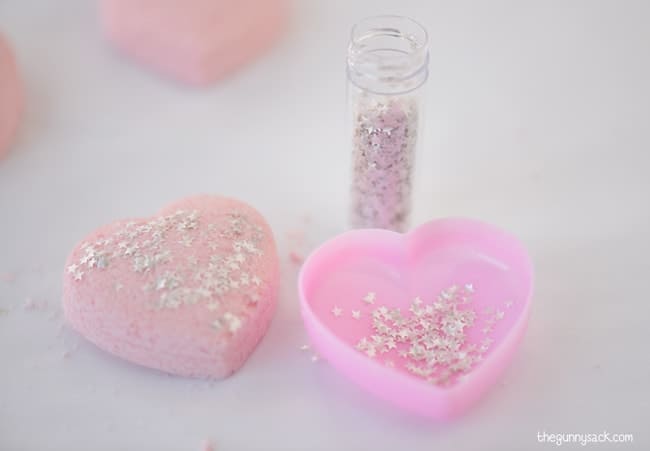 Sprinkle some edible glitter stars on the bottom of a plastic heart. I used Wilton's Silver Star Edible Accents so that they will dissolve in water. The bath bomb mold is half of a plastic Valentine's heart shaped container from Michaels. You can use any hard plastic mold or even shape the bath bombs with your hands.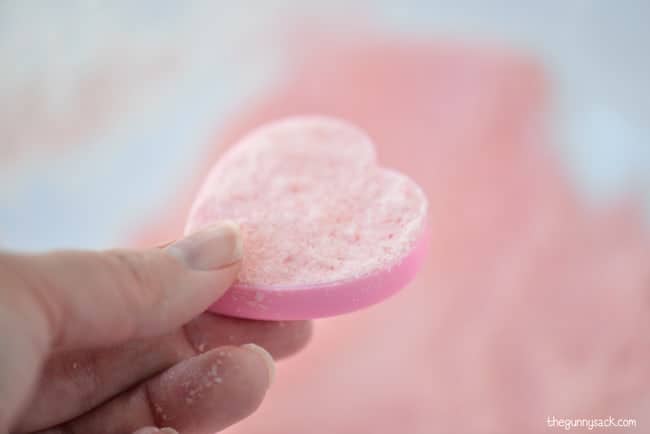 Spoon the mixture into the plastic mold and pack it in with your fingers, adding more as necessary, until you can't pack any more in.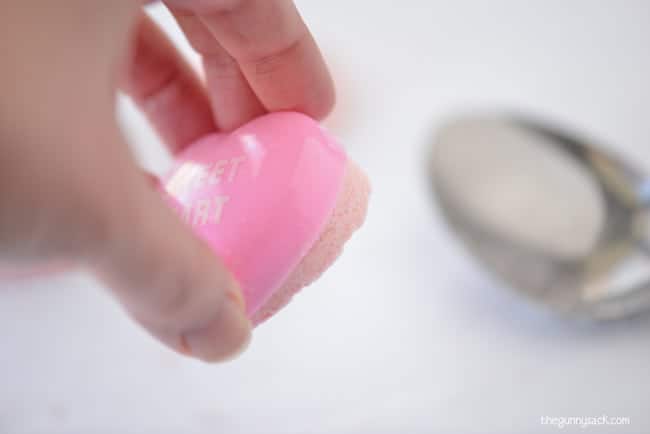 Turn the mold upside down over a piece of waxed paper. Tap on the sides of the mold with a metal spoon until the bath bomb slides out. I was able to make 19 hearts with this recipe, but the size of the mold you use will determine how many you can make.
Allow the bath bombs to dry uncovered. This will take a minimum of 24 hours.
Put the bath fizzies in a mason jar with a lid to store in your bathroom. Or wrap each one of them in a mini plastic bag so you can share them with friends or give them as gifts! They would be perfect for Valentine's Day, Mother's Day, birthdays, spa parties or for bridal showers.
More homemade spa recipes: