This Root Beer Float Sugar Scrub smells great and looks adorable in the mini mason jar mugs! It can be used as a lip scrub, body scrub and foot scrub.
How are your feet looking after being in sandals and flip flops all summer? Mine look like they could use some attention. You can use some of your kitchen ingredients to make a sugar scrub to help soften your skin.
To make things even more fun, I made a Root Beer Float Sugar Scrub topped with vanilla sugar scrub on top. I found these adorable mini mason jar mugs at the craft store and they are perfect storing the sugar scrub.
Pour the fractionated coconut oil, and sweet almond oil into a bowl and stir to combine. Then, stir in half of the sugar at a time.
Remove a 1/2 cup of the sugar scrub (stir in 1/2 teaspoon of clear vanilla extract, if desired) and set it aside.
Stir in five to six teaspoons of root beer concentrate into the remaining sugar scrub.
Spoon the root beer sugar scrub into small containers.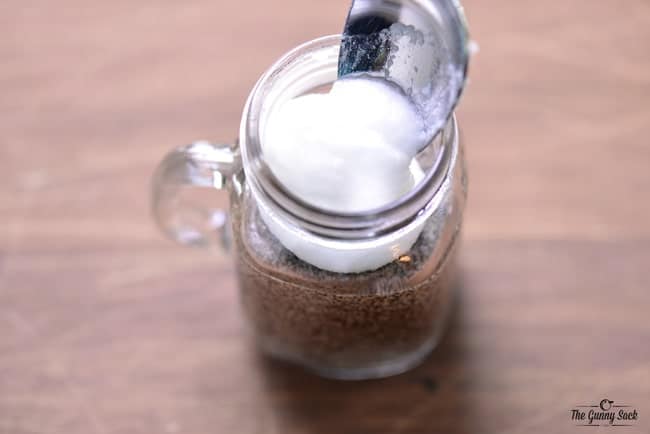 Top it with the white sugar scrub.
Add a lid and they are ready to be given as gifts (or keep them all for yourself if your feet need a lot of help)!
This Root Beer Float Sugar Scrub not only smells great, it also looks adorable in the mini mason jar mugs! You can use it to keep your feet looking good, but it also works as a lip scrub and body scrub!
More sugar scrub recipes: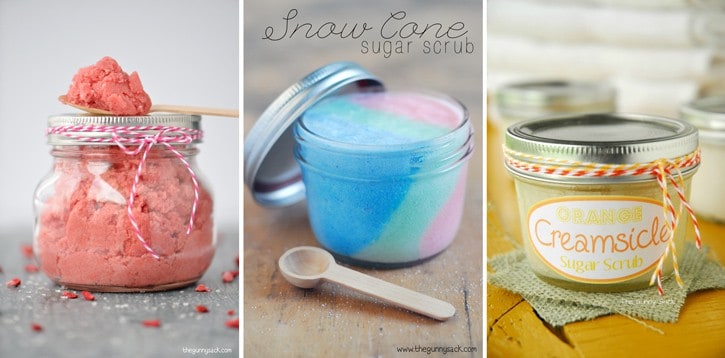 Strawberry Sugar Scrub | Snow Cone Sugar Scrub | Orange Creamsicle Sugar Scrub