This post may contain affiliate links. Please read my disclosure policy.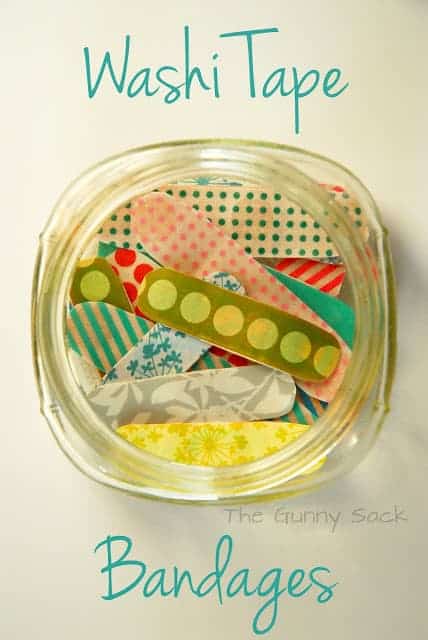 For this month's Pinspired & Rewired contest, I chose to make Washi Tape Bandages!
These DIY fabric plasters from Twigg Studios were my Pinspiration!
The rewired part was that instead of using fabric, I used washi tape!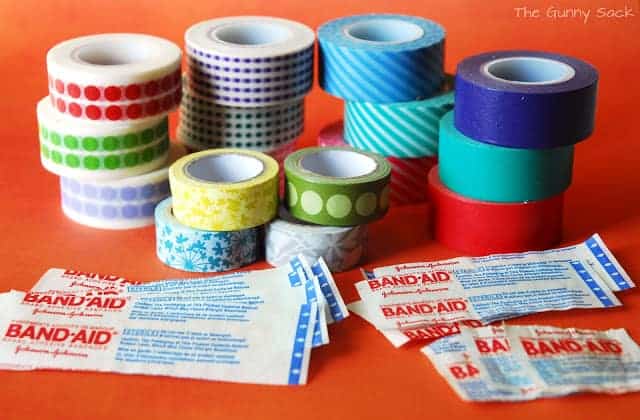 I have several rolls of washi tape, and I am always on the lookout for more…this could become a problem!  I gathered the washi tape and various-sized Band-Aids.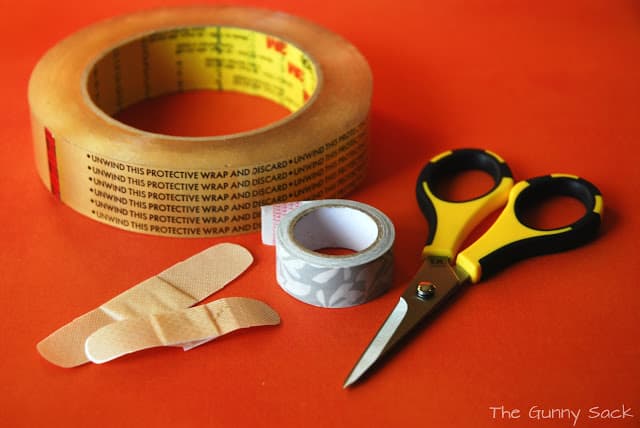 Then, I used double-sided tape to attach the washi tape to the bandages.  Washi tape isn't very sticky so I thought the double-sided tape would help.  After sticking all of the layers together, I trimmed off any extras.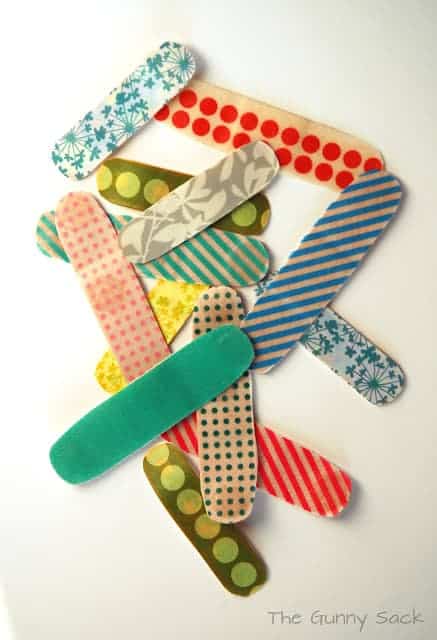 But the double-sided tape wouldn't stick to the bandages very well!
It might be the type of bandages I have…who knows, but it just peeled right off.
So, I decided to use glue spots instead of the double-sided tape
and it worked!  I used 3 spots for each bandage.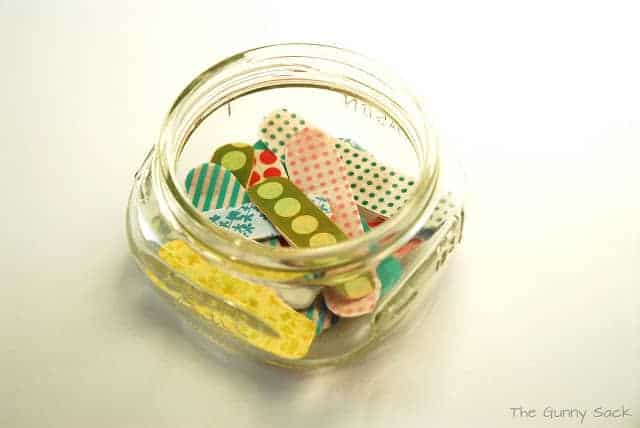 They look so cute in this jar!  Another fun idea for washi tape bandages is to make fake bandaids for kids to play with!  Since the tape isn't very sticky, it would be the perfect fake bandage!  Just cut the washi tape into bandage-sized strips using a real bandaid as a pattern.  If making a bunch of them, use a piece of waxed paper for a backing.