Happy Friday and Happy November! Do you have big plans this weekend? Yesterday I did a little shopping with my mom, and one of the ideas we saw was yarn-stitched shirts and pillows. So, I got home and just had to try it. I decided to do the yarn stitching on a ruffled throw pillow.
I cut two rectangles that measured 24″x15″ and two that measured 24″x4″.
Using a water-soluble marker, I wrote family in cursive in the center of one of the 24″x15″ rectangles.
I laid red yarn along the writing and zig-zag stitched along the yarn.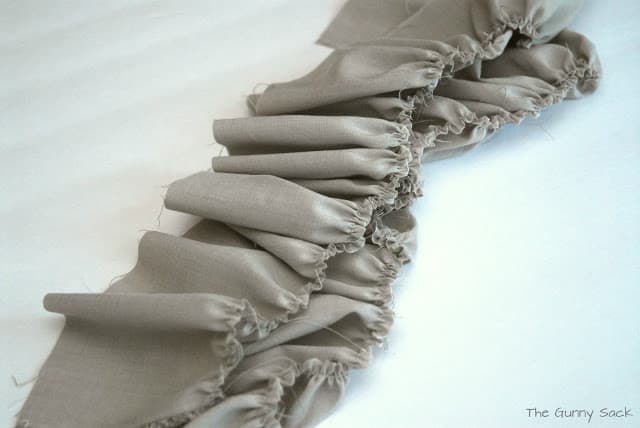 I ruffled the 24″x4″ inch rectangles using my sewing machine. To ruffle with a sewing machine, turn the stitch length to the largest number (mine was 4.5) and the tension to the largest number (mine was 9). Then, just sew as you normally would and let the machine do the work!
Then, I sewed a ruffle to each side of the yarn-stitched rectangle, right sides together. I cut off any extra ruffle once I got to the end.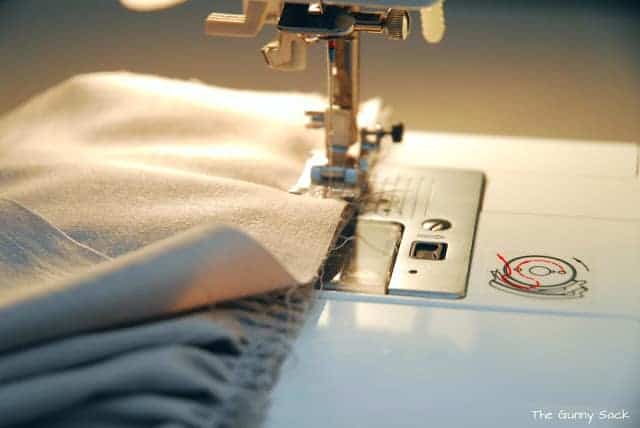 Next, I made a "ruffle sandwich" by sewing on the second 24″x15″ rectangle with the ruffle in-between. Then, I sewed the top and the bottom pillow seams, leaving a small opening. I turned the pillow right side out through the opening and stuffed it. Finally, I hand-stitched the small opening shut.
I left the ruffled edges unfinished. The fabric I used frayed, so I sped the process along by hand fraying the edge by pulling on all of those long hanging threads to make it look more even.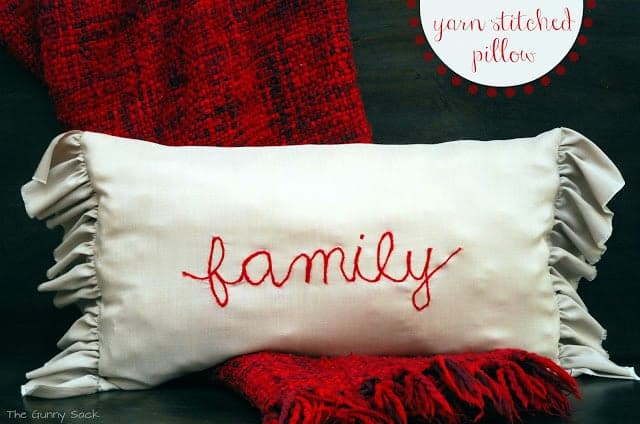 Now I need to get some plain shirts and try this technique on them! A yarn-stitched onesie would be a great baby gift to have on hand.